This scope sat unloved and unused on a shelf at my old job for many years until they gave it to me. It sat on my shelf, then I gave it to my dad and it sat on his shelf. Then I took it back and it's been basically unused for the last decade.
Click on any image to see it much larger!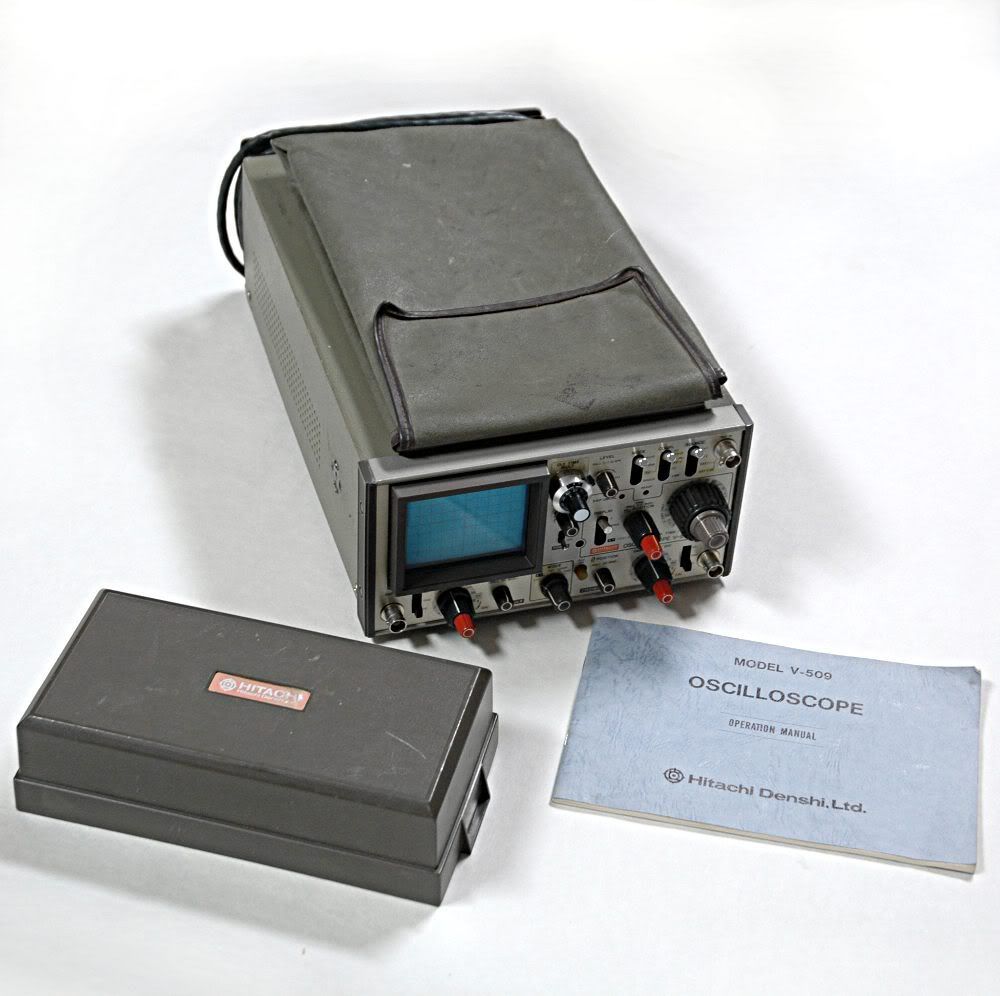 Specifications (from the manual)
Bandwidth: DC to "at least" 50MHz
Deflection: 5mV to 5V/div in 10 steps
Extended deflection: x5 MAG to 1mV/div, UNCAL to at least 12.5V/div
Time Base A: 0.1us/div to 0.2s/div in 20 steps plus uncal to 0.5sec/div and x10MAG to 10ns/div
Time Base B: 0.1us/div to 2ms/div in 14 steps, x10MAG to 2ns/div
Display: Ch1, Ch2 (normal or inverted), Alternate, Chopped, Added
Trigger modes: Automatic, Normal, TV (H or V), Single sweep
Adjustable holdoff
Max. input: 250V (DC + AC peak); 500Vp-p AC @ 1kHz or less
Delay line permits viewing of leading edges
Display: 3.5" CRT with internal 8x10 graticule, P31 phosphor
Power: 90-130/180-260V 50/60/400Hz AC or 11-14V DC (adapter/battery not included)
Manual has full schematics!
Approx. weight/dims: 215x110x330mm, 5kg
With TV sync, delaye sweep, and autofocus
The screen is just over 3" with a bright blue trace. It has automatic focus. All the regular controls are on the front.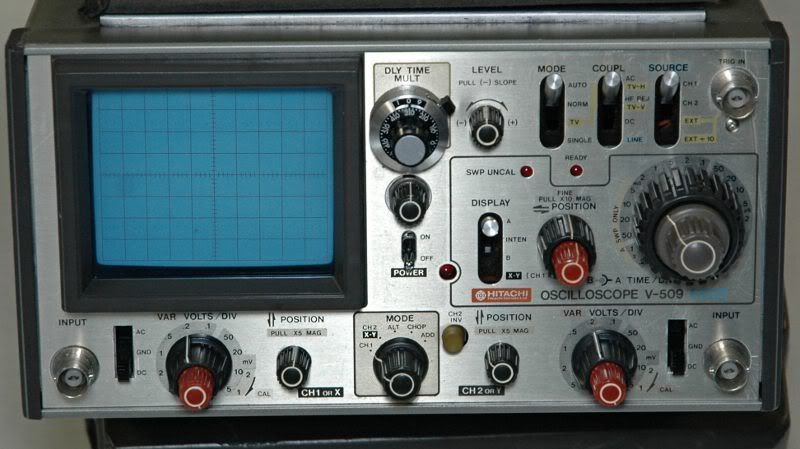 Plus a few on the side. Note the holes where the handle used to be mounted.
The rear, with the power cord removed
At 50Mhz I was able to get both channels to give exactly the same display with the same input signal. Here they are overlaid.
One channel inverted
Doing a good job displaying a pretty low-amplitude signal
With the cover on it's about 17" long
Rear quarter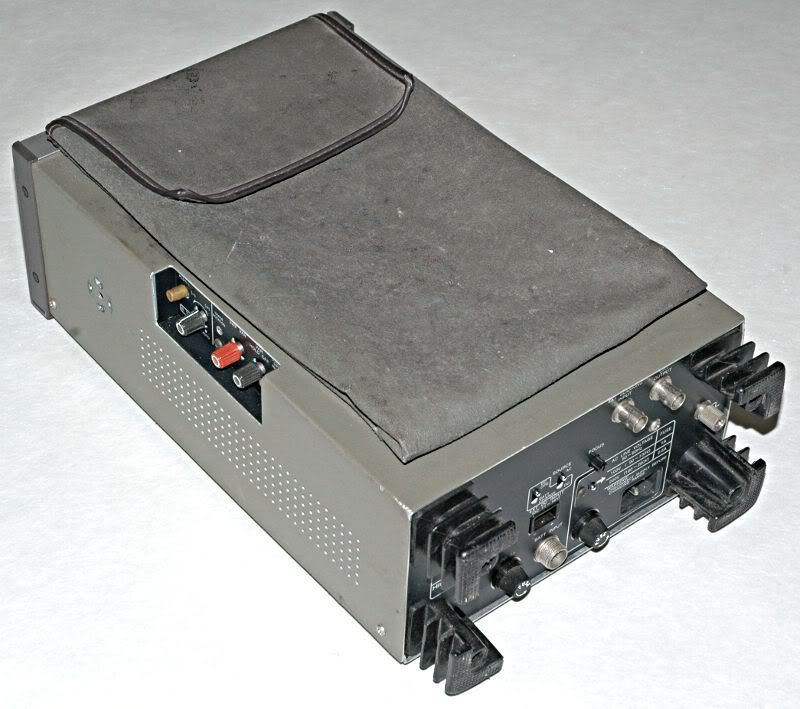 No excessive wear here, either
The manual has instructions for operation, specifications AND schematics.
Model number: