This is the old style F1, with a metal (brass) body. The date code says it was made in 1975. It appears to be in good working order.
Blogger does bad things with large images.

Click any image to see it WAY bigger.
The winder winds and the shutter fires. The mirror flips and then flops back down. The shutter opens and shuts, faster or slower according to the setting of the dial on top. The film door shuts securely and pops open when the button is pressed and the release pulled up. There is no sqeaking involved, only regular camera noises.
This body is in Good cosmetic condition, considering its age. There is slight brassing at the corners, especially near the right/top side by the frequently-used controls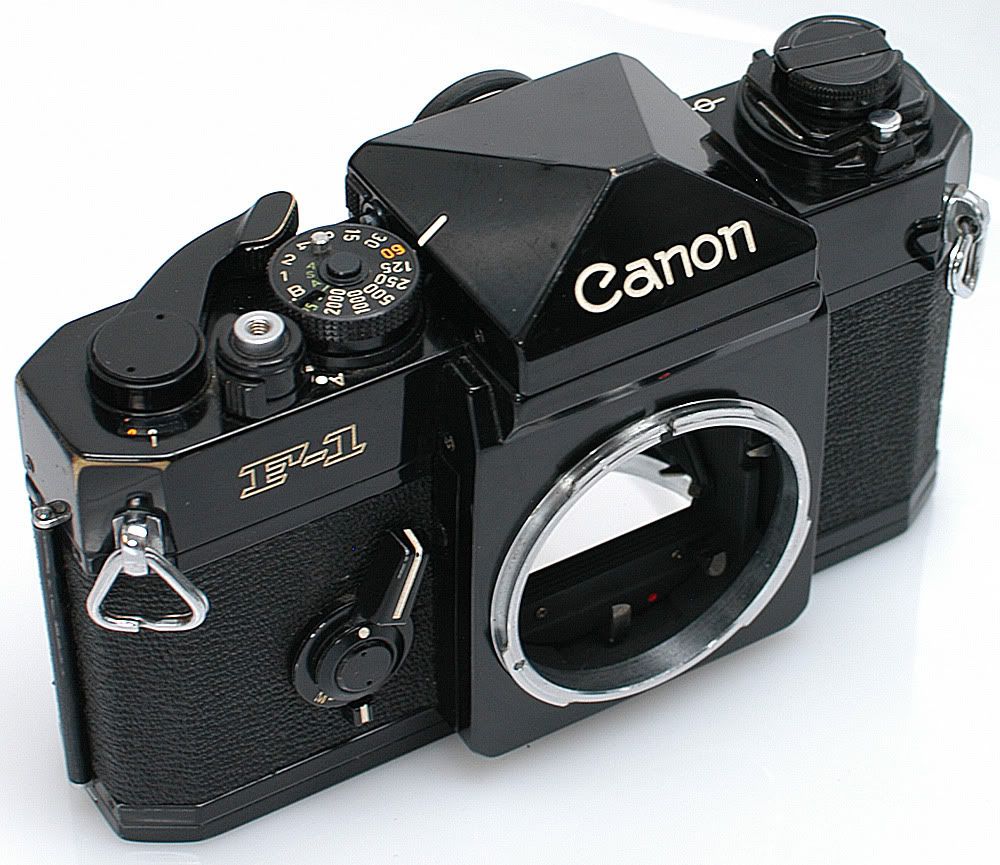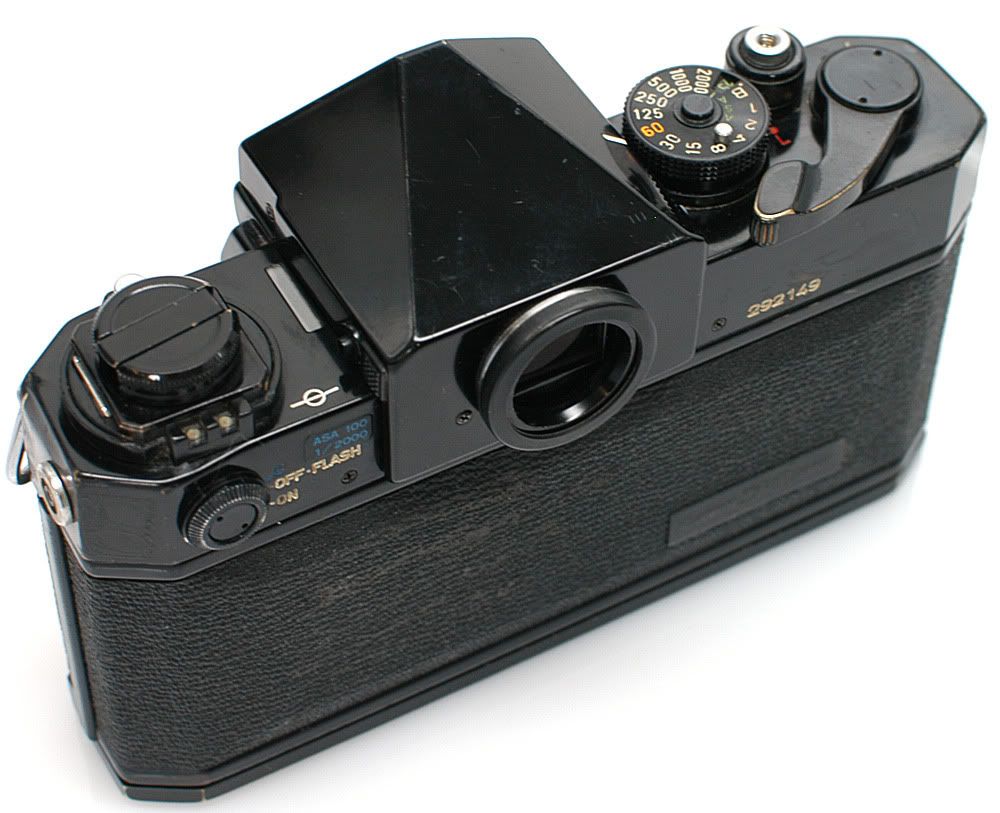 There is a little smutz in the deeply textured plastic over the back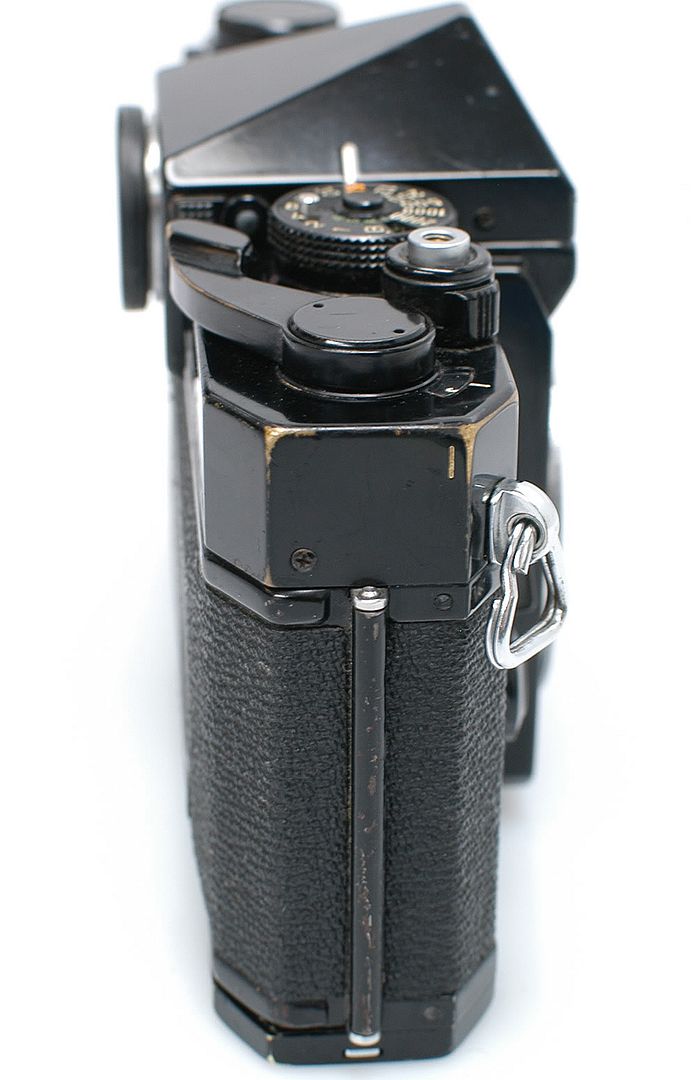 It looks like somebody used to have a strip of tape over this hole.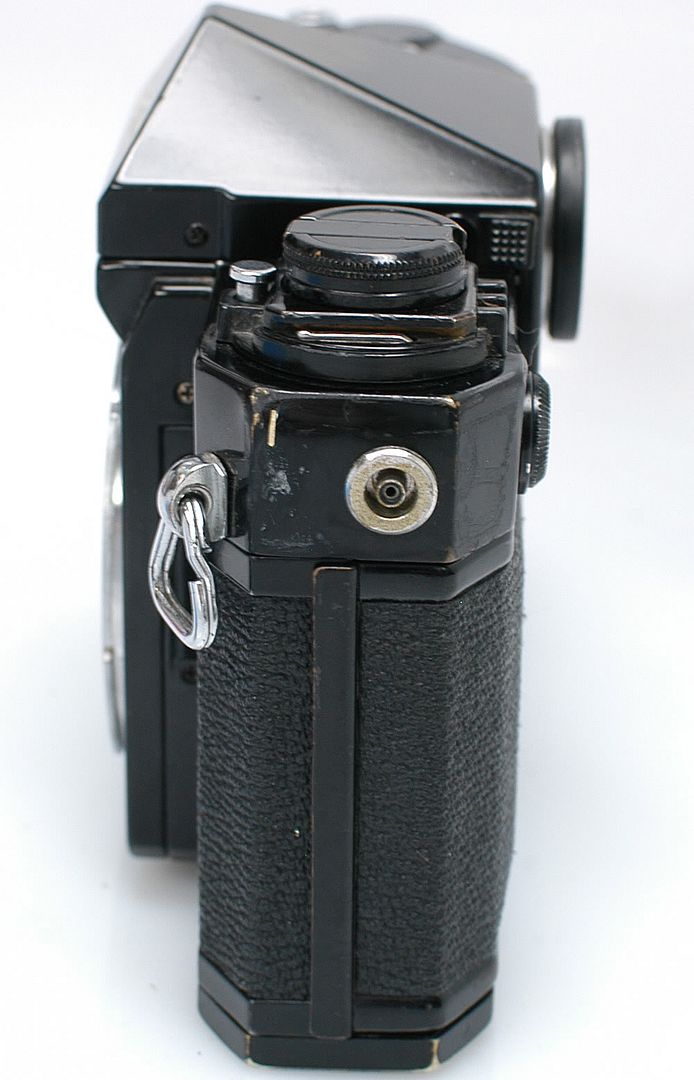 There are two spots which are worth mentioning. They will not affect function in the least, and really only show up if you are looking for them. There is a very small ding on the top/right corner of the metal prism box, and a shallow dent on the left/top corner.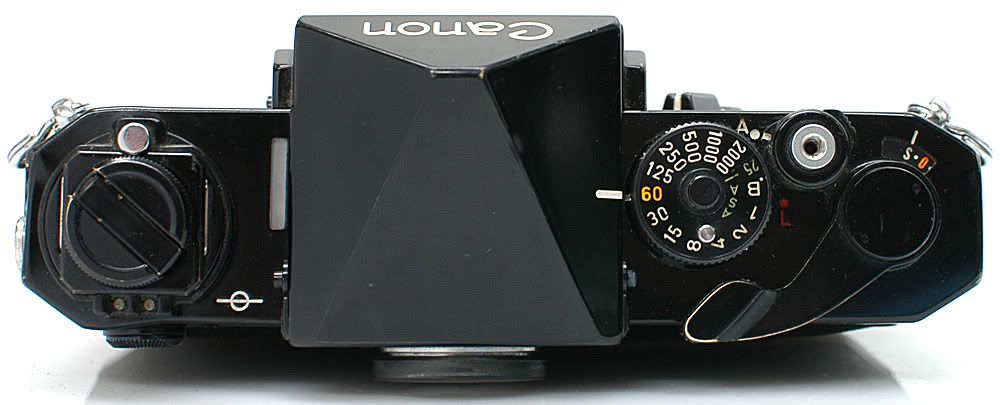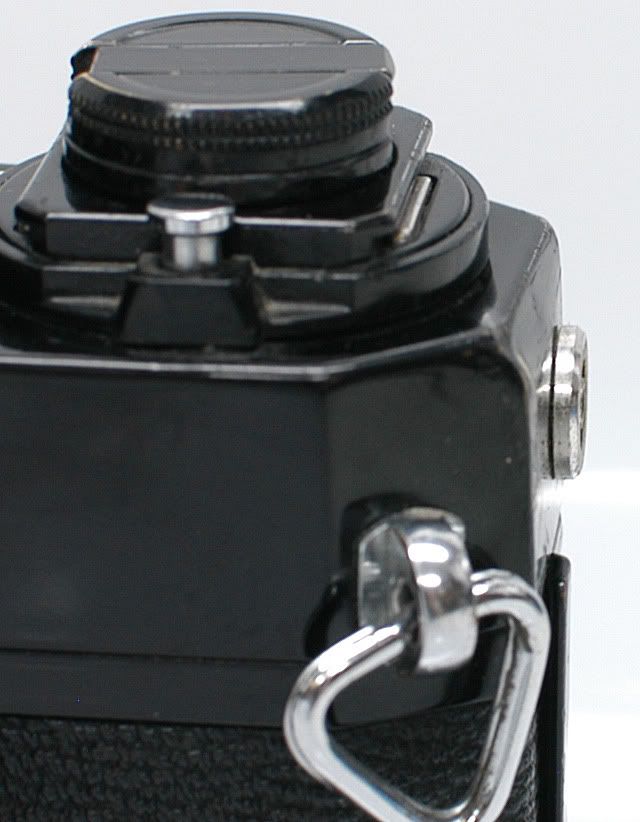 The viewfinder/prism assembly is included with this body. The prism is quite clean
There is a little bit of dust in the finder, nothing to worry over.
The foam that sometimes degrades and falls out, is at least in one piece in this spot. I dont' want to touch it because I don't know how old it is or how resilient, but it LOOKS good - to me, anyway.
There are no obvious scratches even on the bottom of the mirror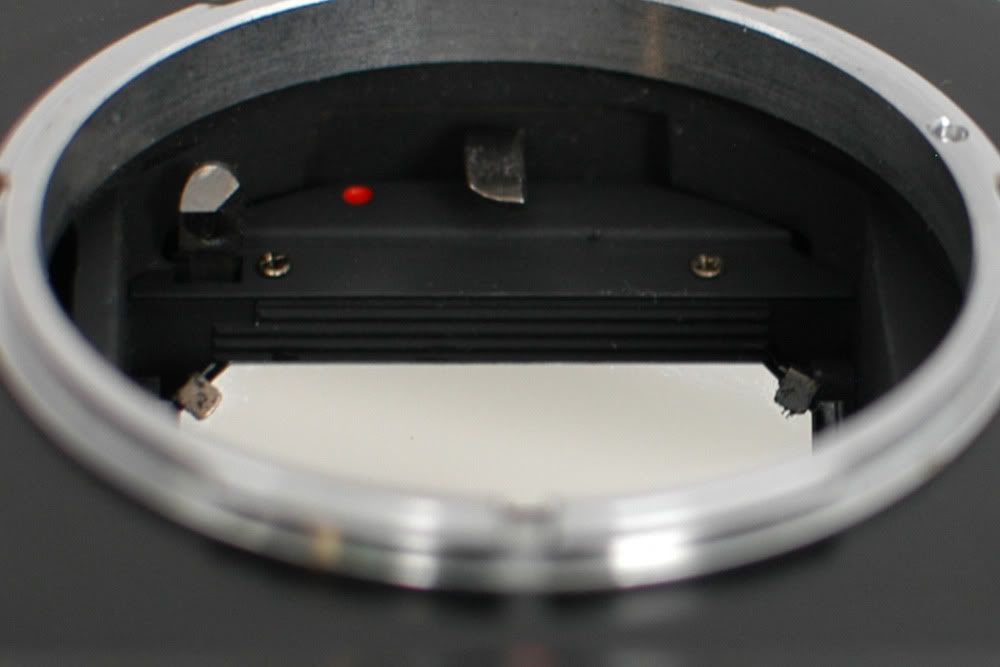 The focusing screen works miles better than anything on my modern DSLR. Why can't we all have these anymore?
The date code is p=1975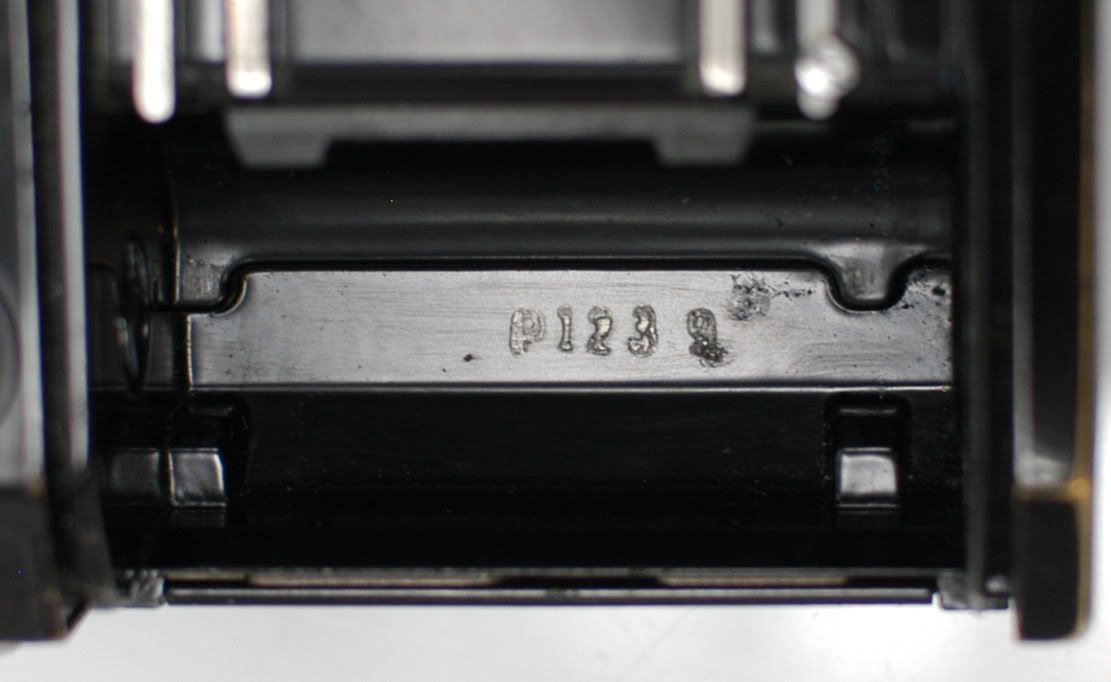 The insides are pretty clean.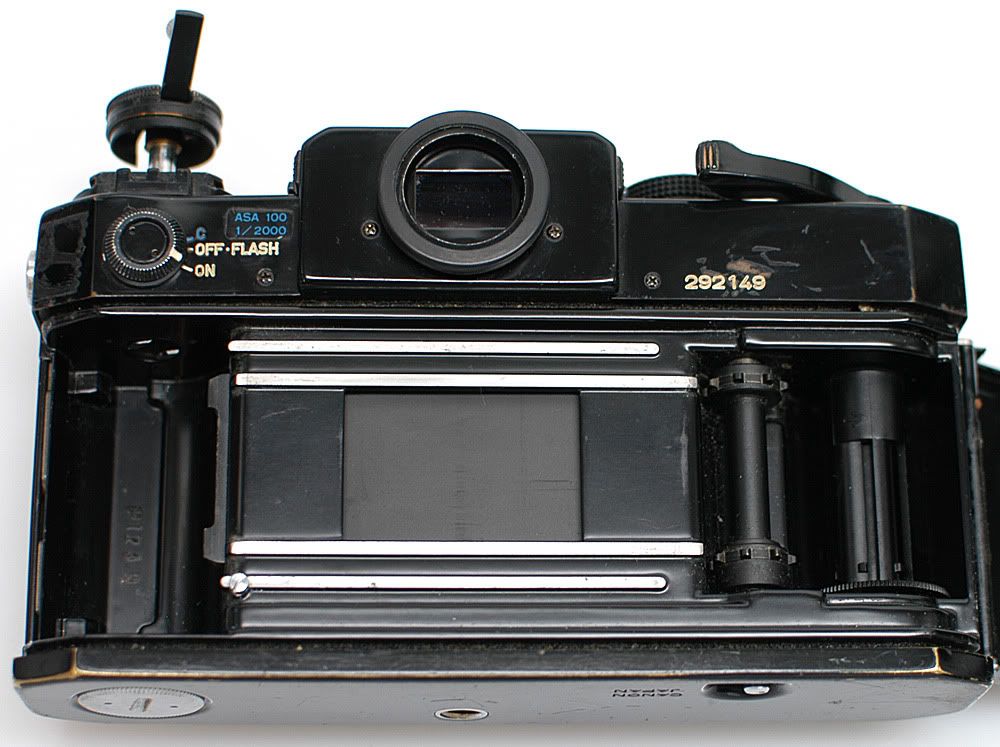 The back has minor wear but is still quite smooth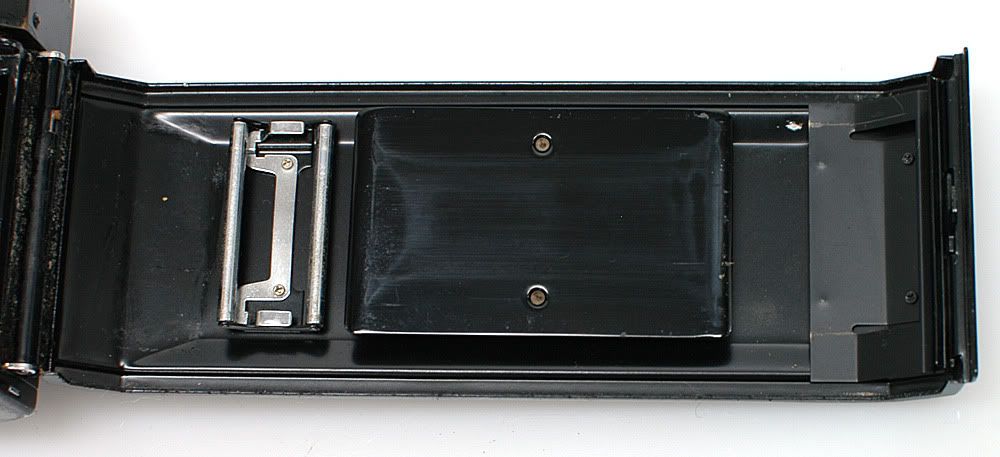 The shutter, importantly, is smooth also. No wrinkles and barely any wear marks.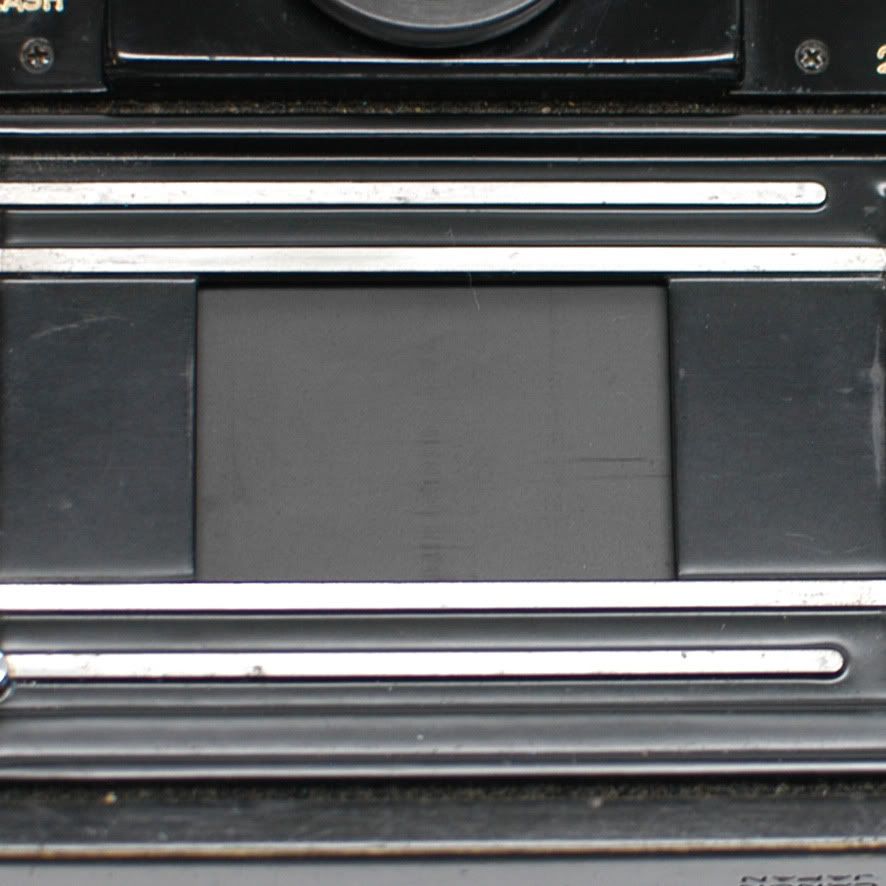 The bottom is the absolute worst part of this body and it's not all that bad.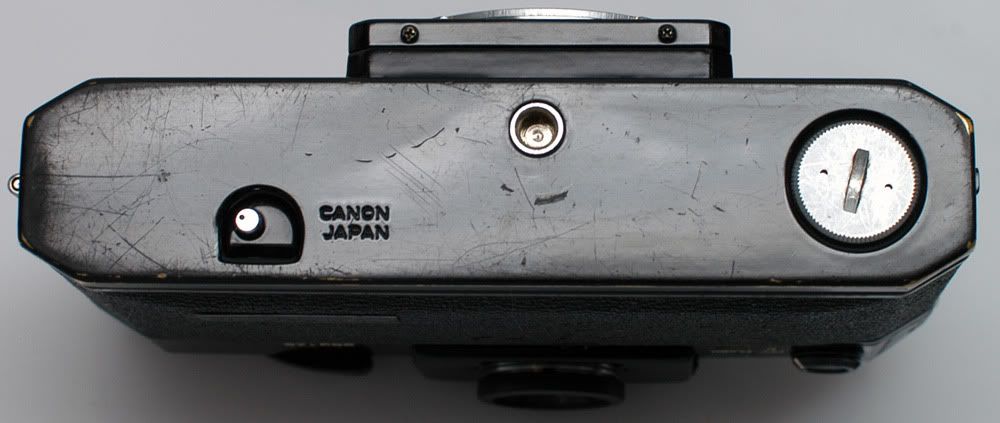 I almost want to take a photography class to have an excuse to keep this.