This guy was just hanging Out, literally. His head was 4-5" off the rock, and he was looking through the looking glass at the people looking at him. King cobra at the San Antonio Zoo. His hood is retracted, as nobody has aroused the ire of the King :)
For scale, the enclosure is about 5 feet across. This is no small snake.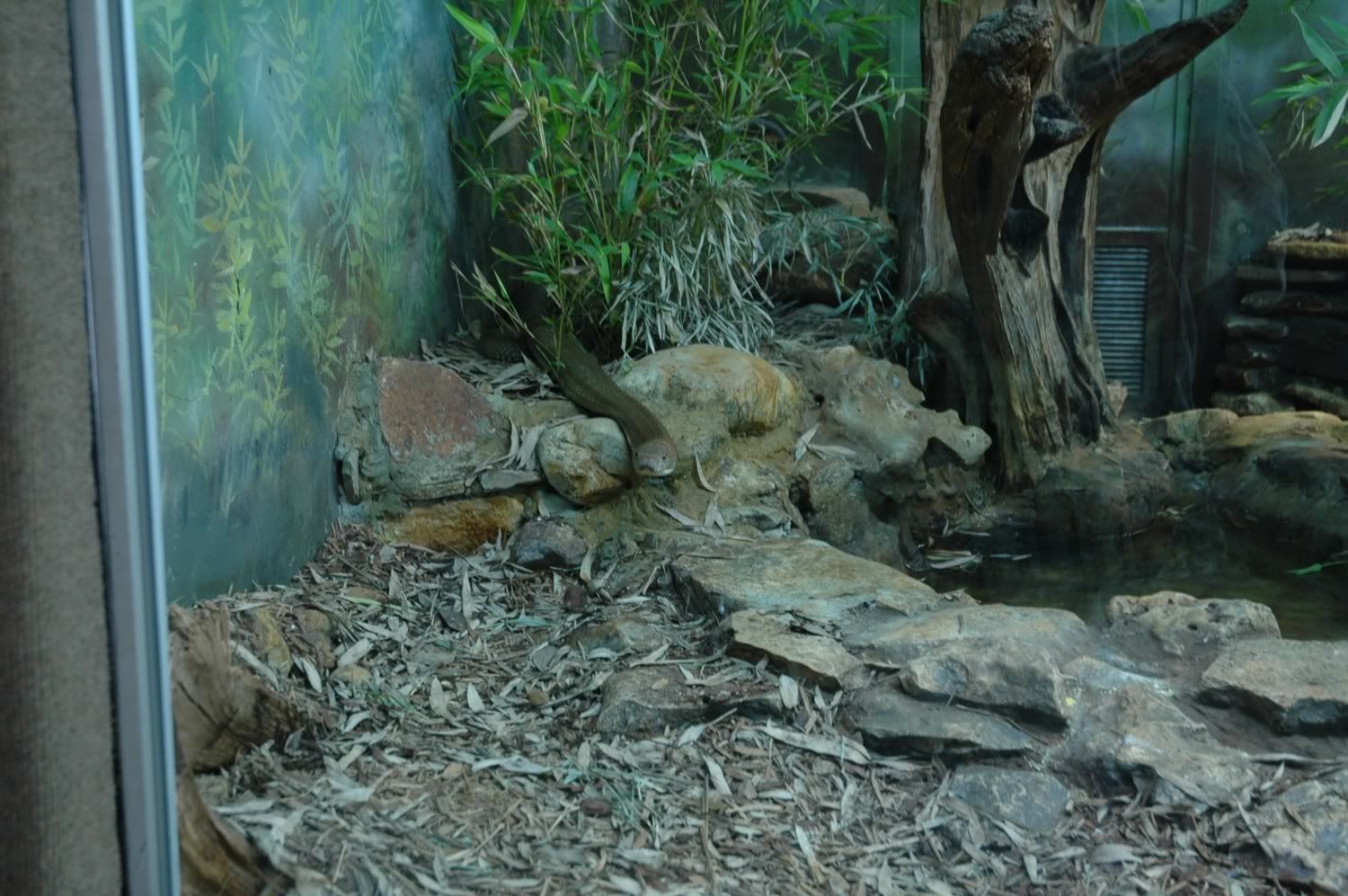 The color has a blue-green cast because of the lighting and the intervening glass. I think I'd rather have a glass-green tint than a loose cobra!