Sold!
This is a Jensen KDC9520 Stereo CD Receiver with an audio cassette player built in. It is 1-1/2 DIN which is great if you need it, and doesn't look like laser rocketships.
It works great
. There are a few very minor cosmetic blemishes you have to be looking close to find.
Please
click on any picture
to see it 4x higher resolution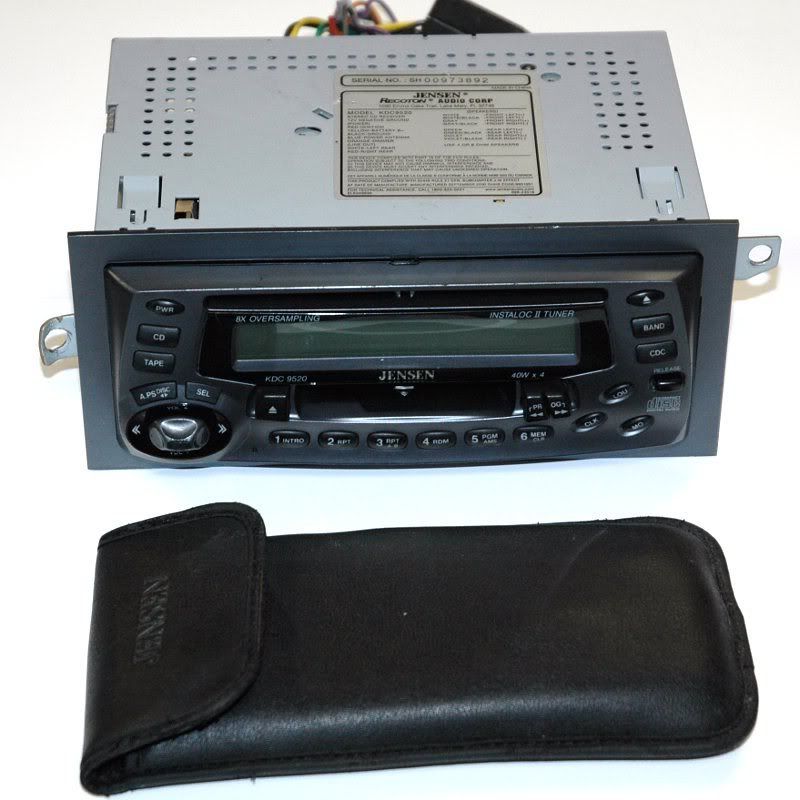 IF you just want the face plate
, I will knock ten bucks off the price and recycle the head unit for you.
This was purchased new, by me, and used only in a non-smoking (my) automobile. I pulled this radio from my Dodge when I sold it but my new car took a different size head unit. This has been sitting on a shelf in my shop. I tested it to make sure it's still working before I took the photos for this sale.
I like a radio that doesn't scream "
I'm expensive and fancy, steal me!
" if you want leave the face attached when you park the car. This one fills that bill, and in the dark it could pass for a normal came-with-the-car radio. It has a nice green backlight that is easy to see when you're driving without being too bright. Note the lights to show you where to insert your CD or Tape.
With the face detached: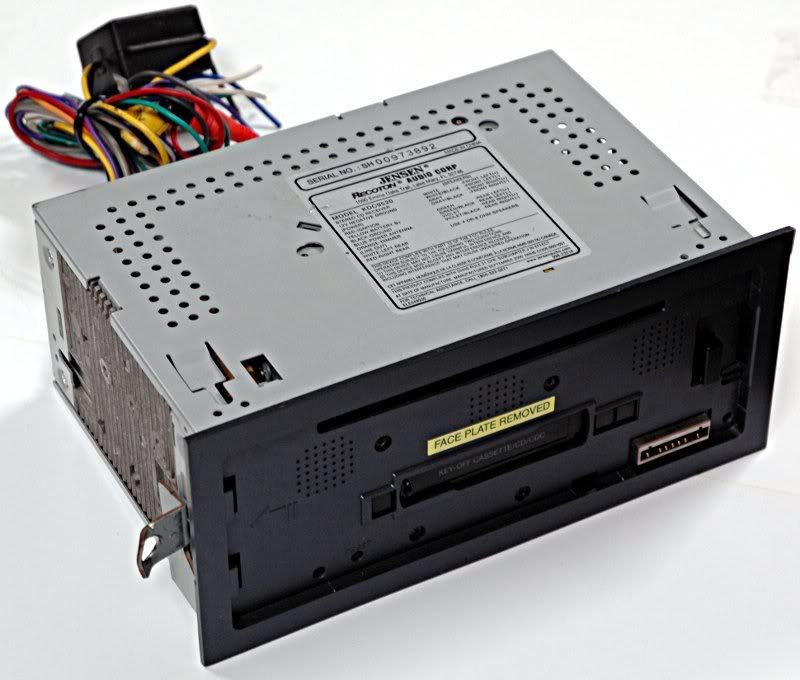 One VERY nice feature of the wiring is that all the wires are clearly labeled and dramatically different colors. I never used the Remote turn-on or RCA outputs, but they're there if you have an external amp you want to use. The black box is a power filter. The wiring harness is removable.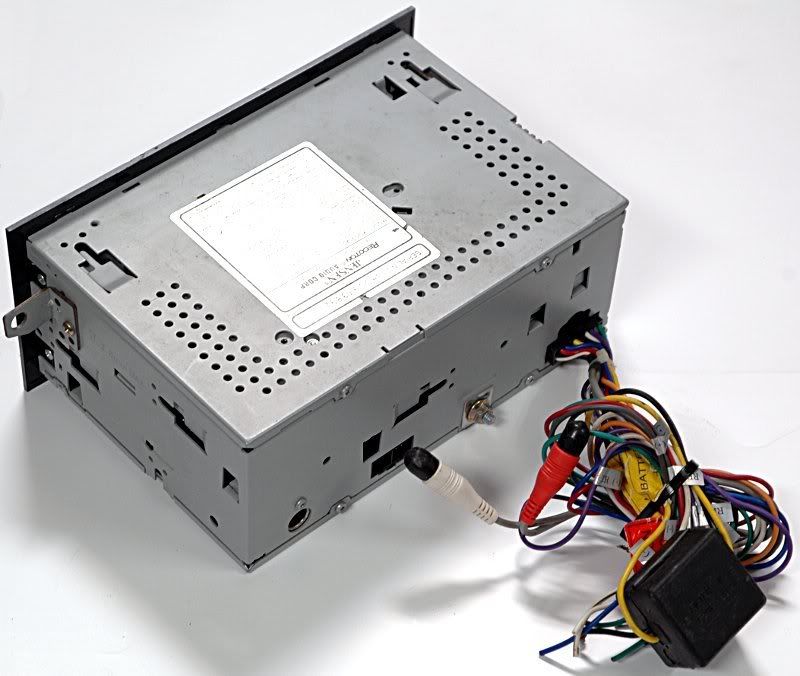 The backsides look almost as clean as the front: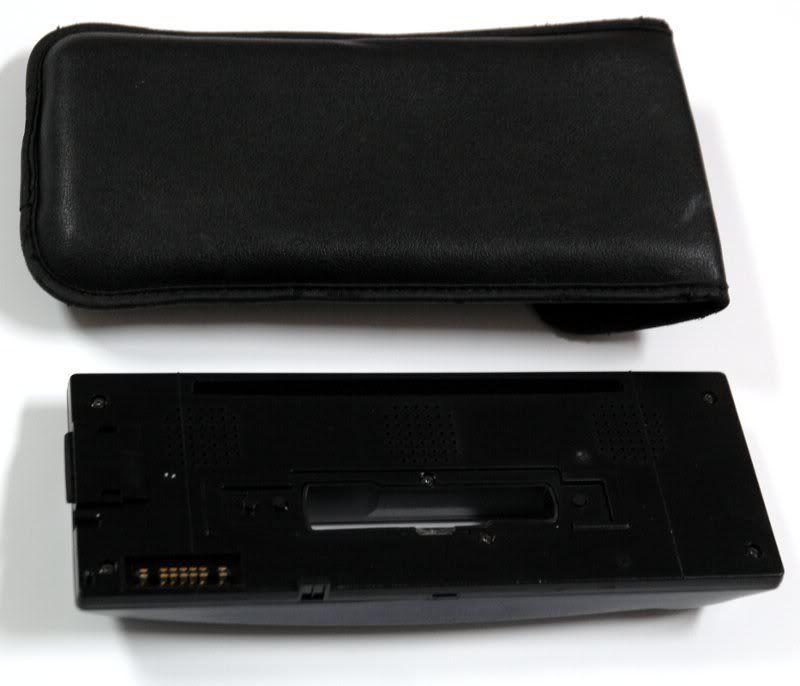 There are a few minor cosmetic blemishes but I was looking hard in bright light to find them so I could show you:
A couple on the body, mostly on the bottom front lip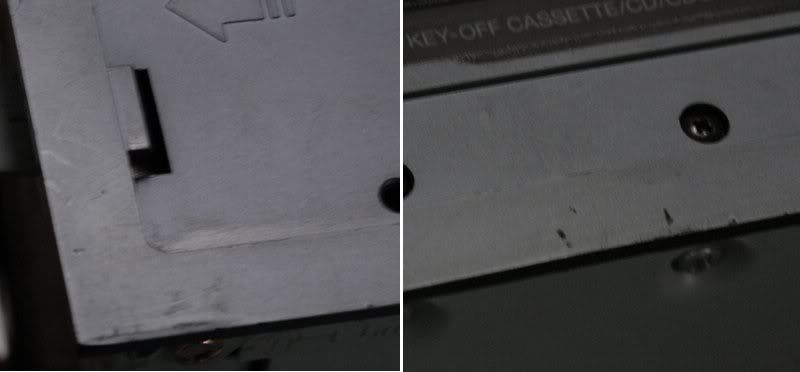 And a few on the faceplate. There are some shallow scratches on the display, and a few scuffs elsewhere. I don't know what's up with the texture on the font of the up/down/left/right control, but I did notice it helps work the knob with just a fingertip.
The data plate/wiring legend:
When you first start the car, the volume setting is displayed both with a number and on the graph on the right side. This prevented me blasting myself out many, many many times because you can turn it down while the radio is waking up. It beeps when you push a button. I mostly tuned this out except when I was operating the radio while looking at the road, in which case it is a nice feature.
The manual for this head unit is available free, from voxxsupport.com
(click here for .pdf file)
What's included in this sale:
Jensen KDC9520 head unit
Wiring harness (shown)
Detachable face plate for KDC9520
Soft carry/storage pouchfor the face