I was finishing up the photo shoot of a robot that came in a crate. The crate has big pieces of custom-cut foam to hold the robot securely in transit: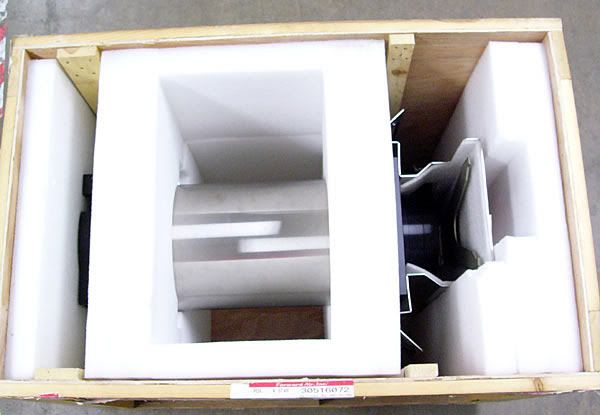 TS was walking by, watching as I put the last (middle) piece of foam in the crate. He said "hey, nice scorpion buddy" and I thought he was just being silly. I kept moving to put the foam into the crate and he grabbed the foam and pulled it away from me. We (guided by his hands) rotated the foam a little bit, and he showed me a live 2" long scorpion that had been inches away from stinging me on my
(clothes over my)
nads!
I took it back to show/give to LB, who eats scorpions. We have so many of them here, he has a special beaker with a tweezers on it, kept at his station just for holding scorpions who are on the menu. Say hi to Mister Bitey.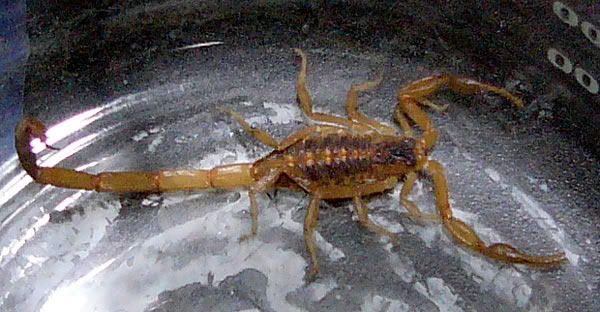 Anyhow, FDG was having a bring your son to work day today and there's a pubescent boy hanging out with LB all morning. When I went to LB's area, I told the kid to check it out. He saw: dude . . . dude carrying white foam block . . . white foam block . . .
zOMG SCORPION!!!1!!
and he flinched back (from a foot-and-a-half away) in most amusing fashion. Then LB grabbed the scorpion with his tweezers and put it in the holding cell. I took a picture of it. LB then says "You wanna see something badass?" LB showed me what happened one day when he had TWO scorpions at the same time: Rear naked scorpion choke!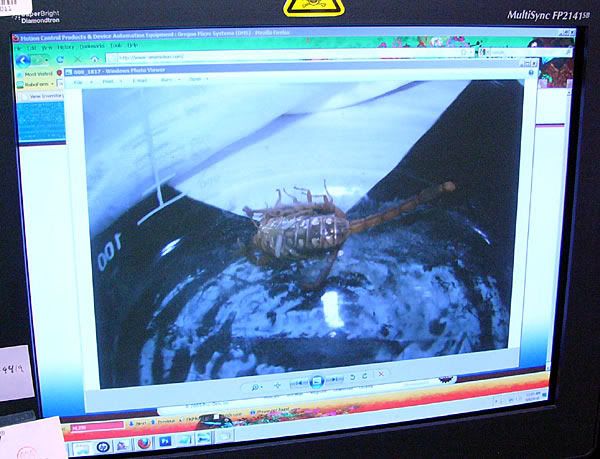 (You are looking at the belly of a scorpion locked in battle with another (smaller) scorpion holding on to its back)