Click any picture to see it
4x larger

This is a clean, dust-free sample with
very minor
wear from light use. It was used with a prophylactic filter, which was donated to my dad's photography kit. This would be a nice LONG telephoto/macro lens for somebody with a 4/3 or micro 4/3 camera, so long as they don't mind full-manual-everything lens control (some of us would call that "a feature")
The full text on the front ring says "CANON ZOOM LENS FD 70-210mm 1:4 CANON LENS MADE IN JAPAN"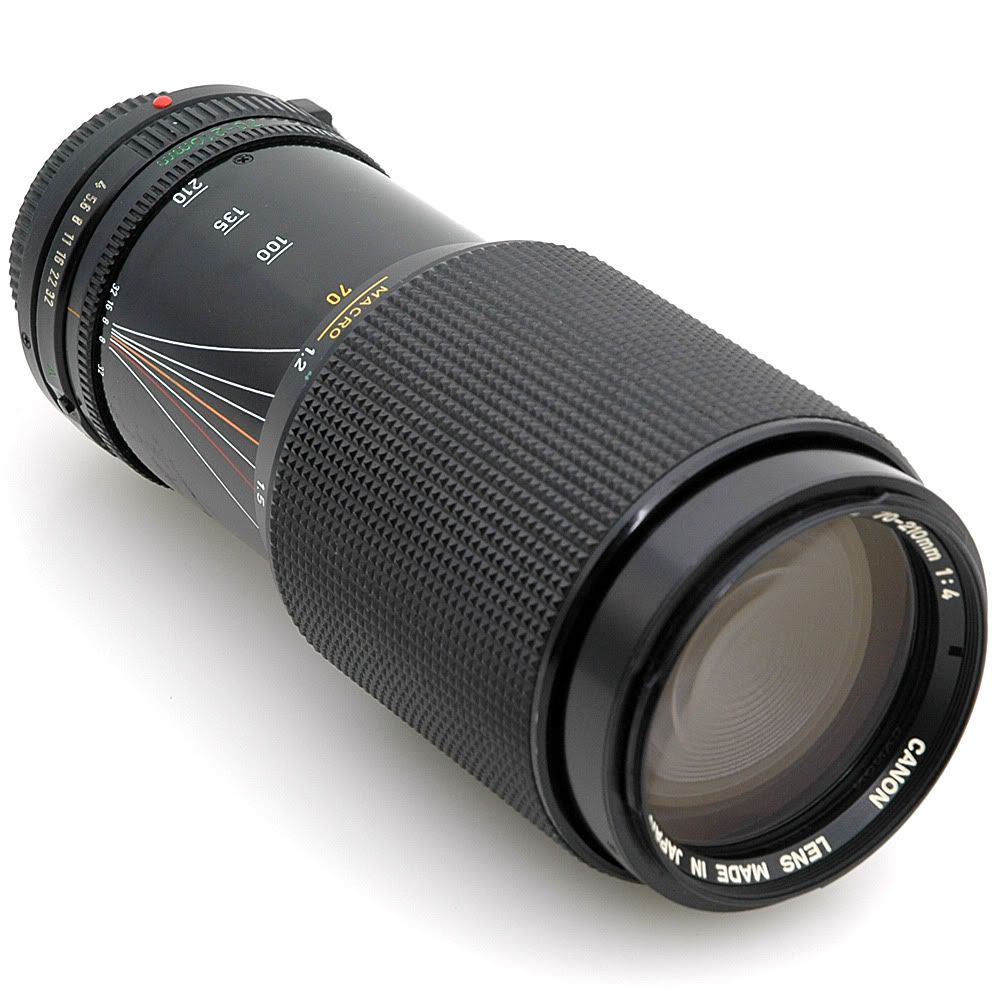 Go ahead, spin it around, it looks good from any angle. The "skinny end" has more opportunity for wear, and there is almost none. The "fat end" by the front element has even less. The control surfaces are in great condition.
Blah blah blah show us the

GLASS

, man!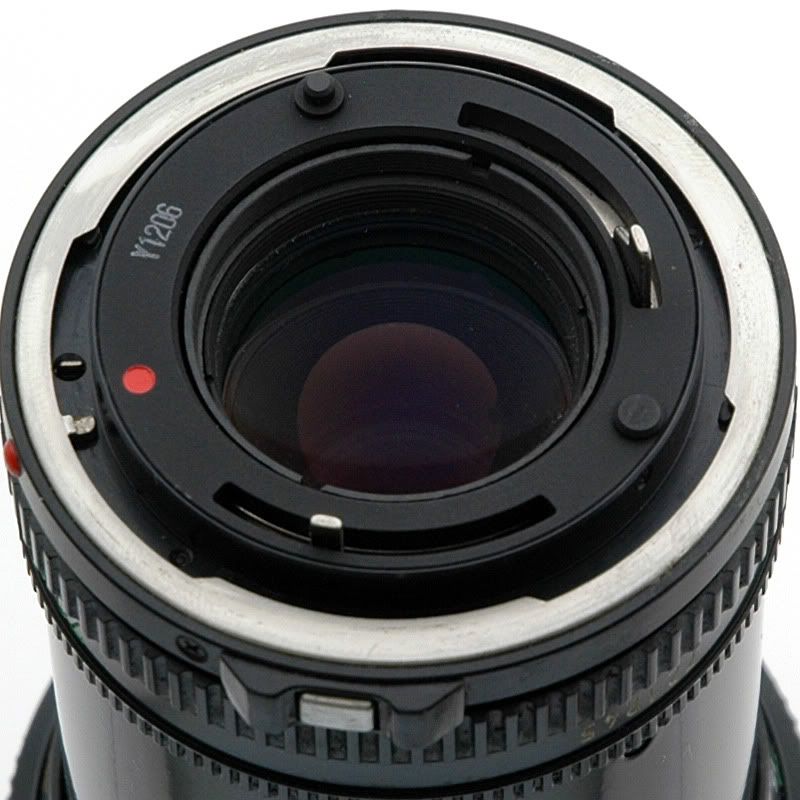 As is only right for a manual lens, this has a full set of scales and labels, in color, right where they should be.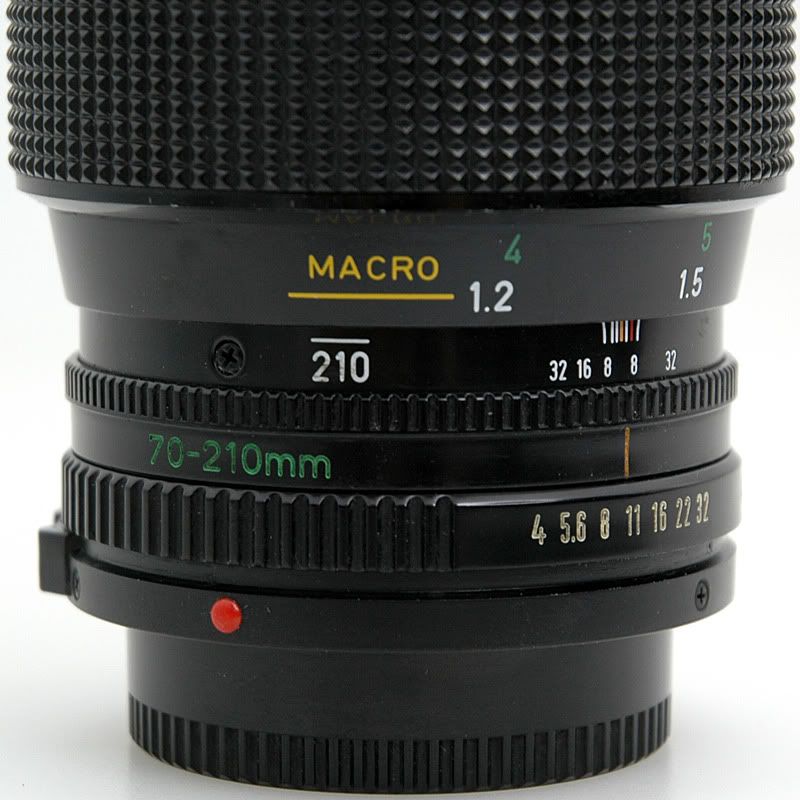 The iris has no oil and no wear marks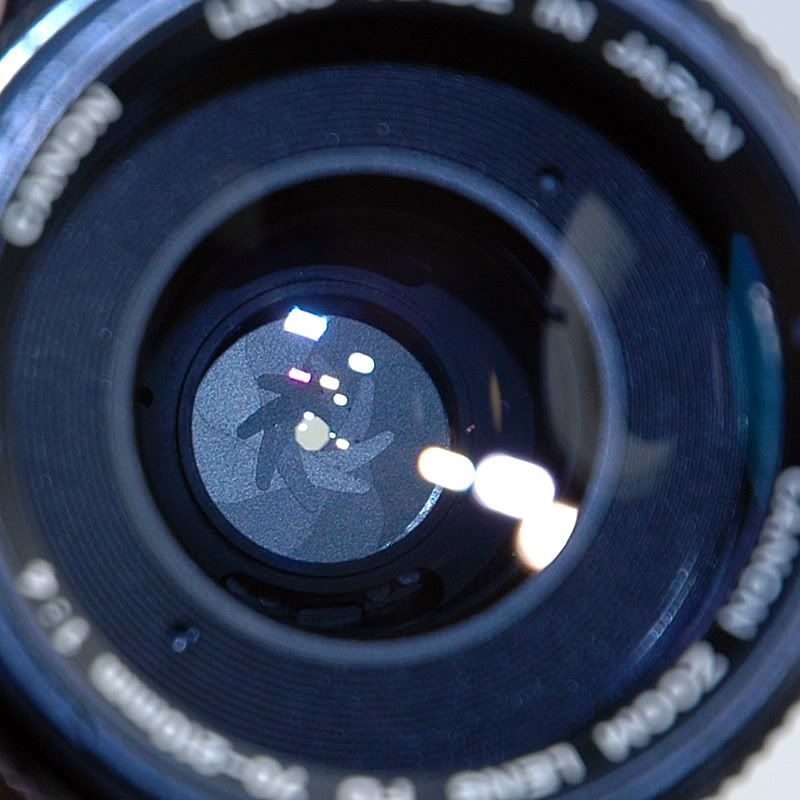 A cut-out lens cap was used to stop-down the aperture for these photos . . .
. . . and to open the aperture for these. Looking through the lens from the camera end
and from the front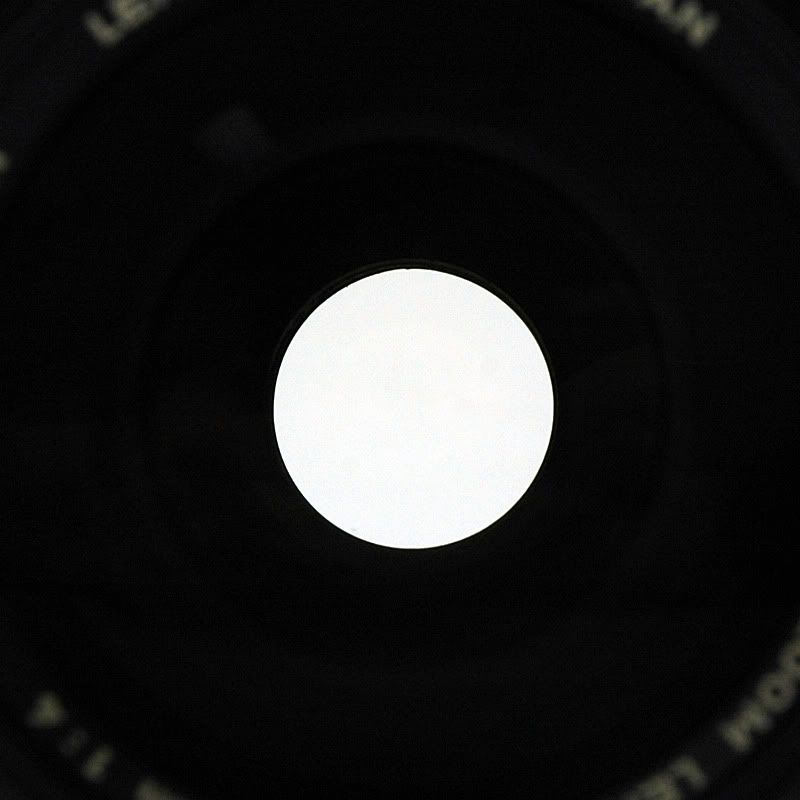 It
is
a used lens, so there are a few light scratched spots on the paint. Here is the absolute worst cosmetic blemish that I didn't even see until I started looking this lens over closely before shooting photos for this writeup:
It takes careful lighting to make it look that bad. The 2nd worst spot: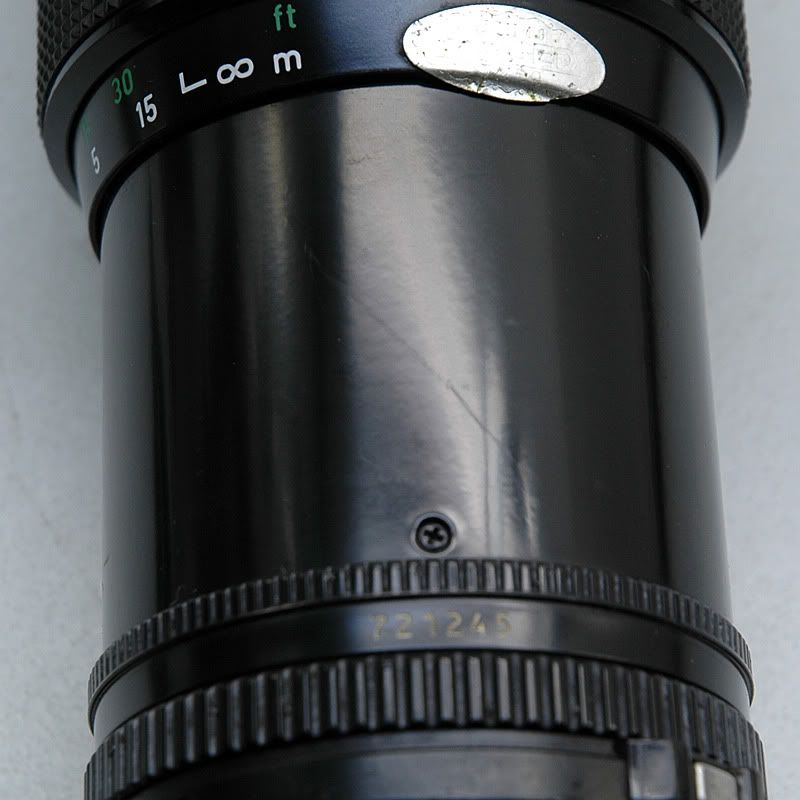 The 3rd worst . . . it's all pretty well smooth sailing from here on . . .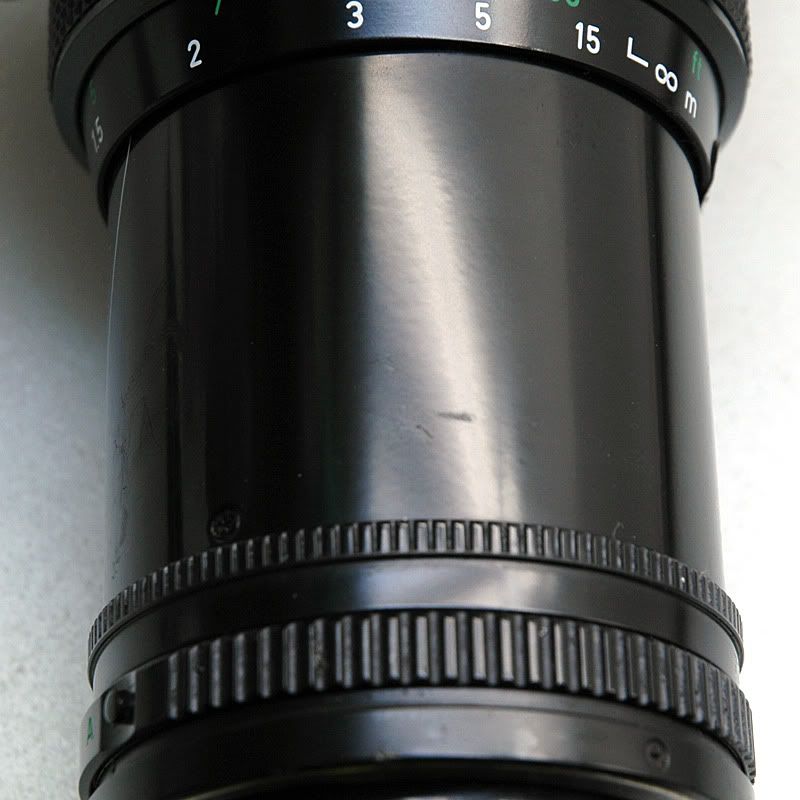 The original Canon rear lens cap was included. Note the lack of wear on the metal mounting surface.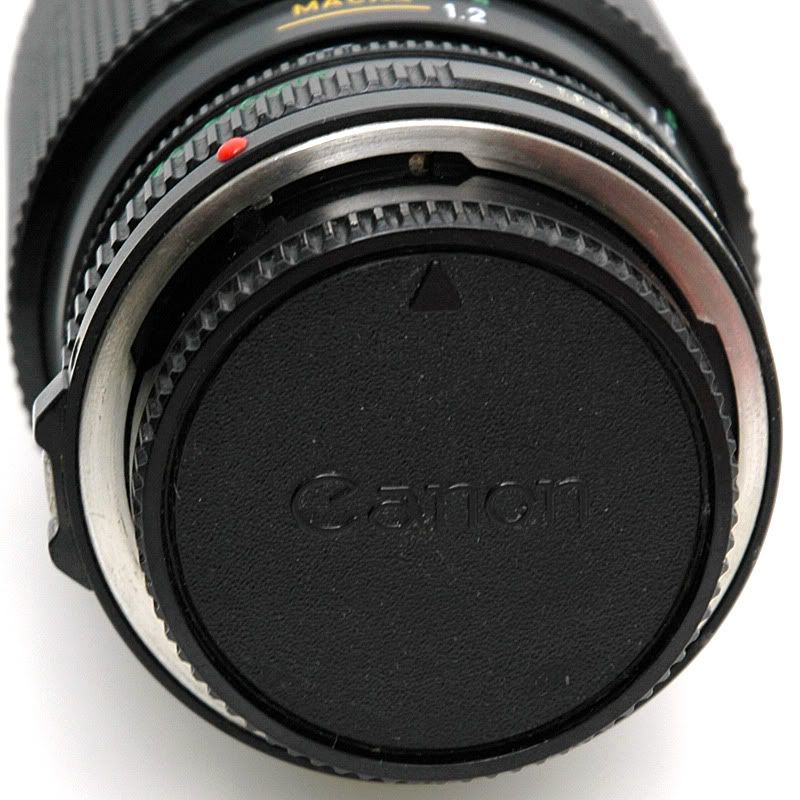 The zoom ring stays put, even when this lens is stood on its end at 210mm and its mount at 70mm . . . No zoom creep. In the MACRO mode, it is physically impossible for the zoom to creep. There is a "right" amount of resistance to zoom and focus changes, and nothing feels odd when shifting into the Macro range, it just slips in smoothly.