Sold!
This camera works perfectly. We have got a new camera and no longer shoot with this one.
Click on any image to see it at
4x higher
resolution.
It looks great, front and back.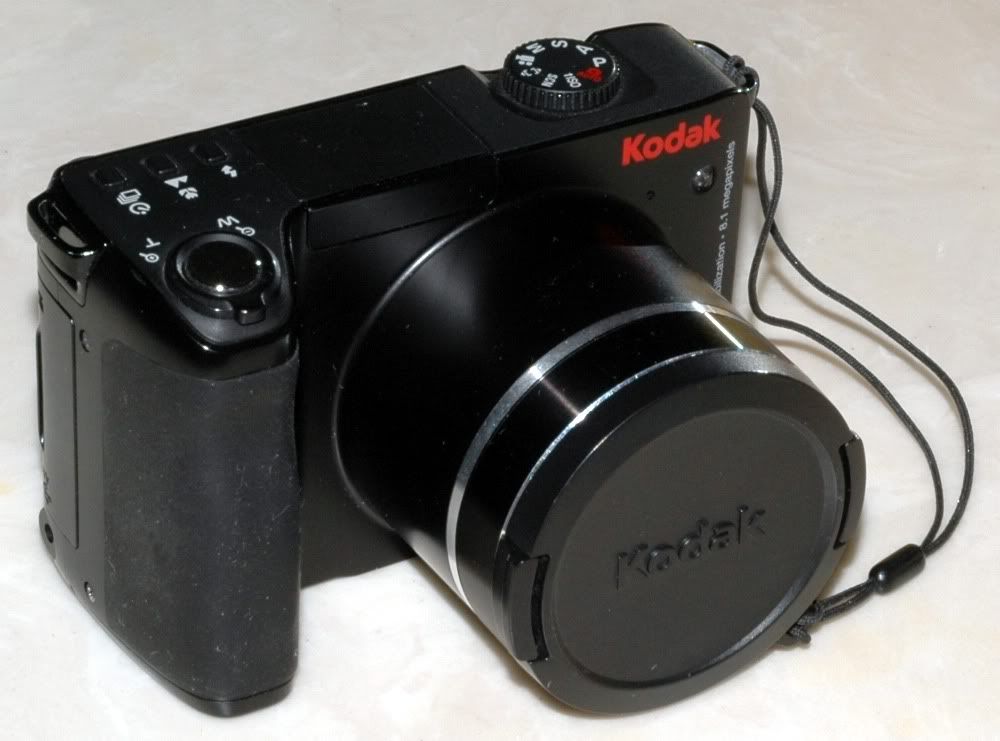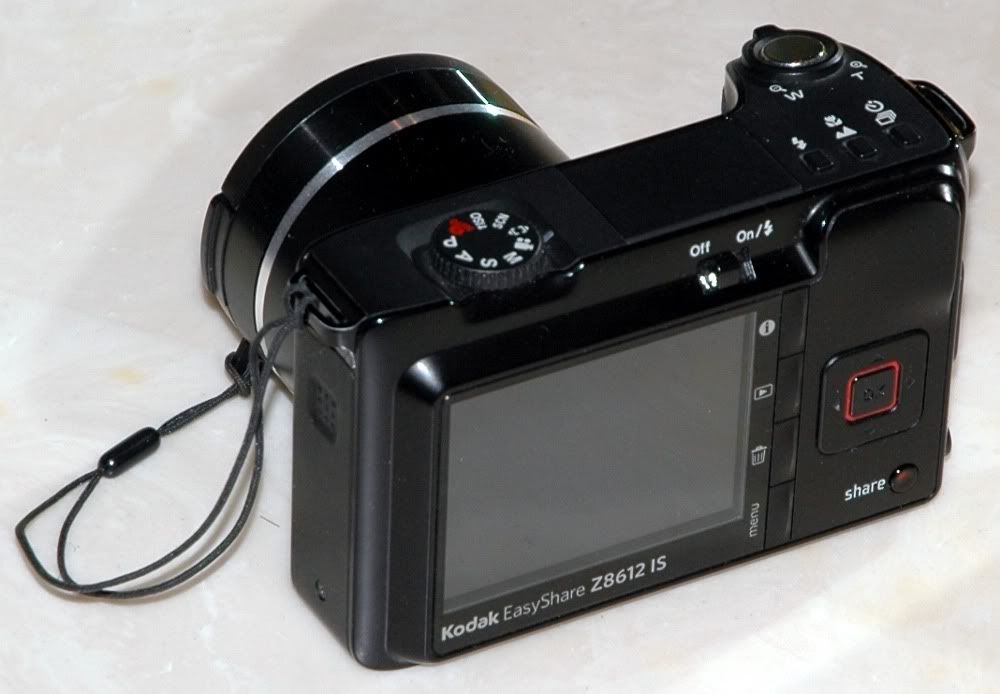 The display is bright and clear, and the controls are easy to use. The Automatic and Program modes all work fine - but if you want to, you can use Aperture, Shutter, or even full Manual control! It has a pretty fast
f/2.8
lens AND image stabilization, which helps you make better pictures in lower light.
I forgot to take out the memory card for the next photo. Look back up at the LCD screen at the top/right there is a "remaining capacity" indication - you will be getting a 4GB card which is plenty big enough for a whole vacation unless you REALLY take a lot of pictures. There is also a small onboard memory in case you accidentally leave the card in your reader.
In addition to the memory card, you will receive: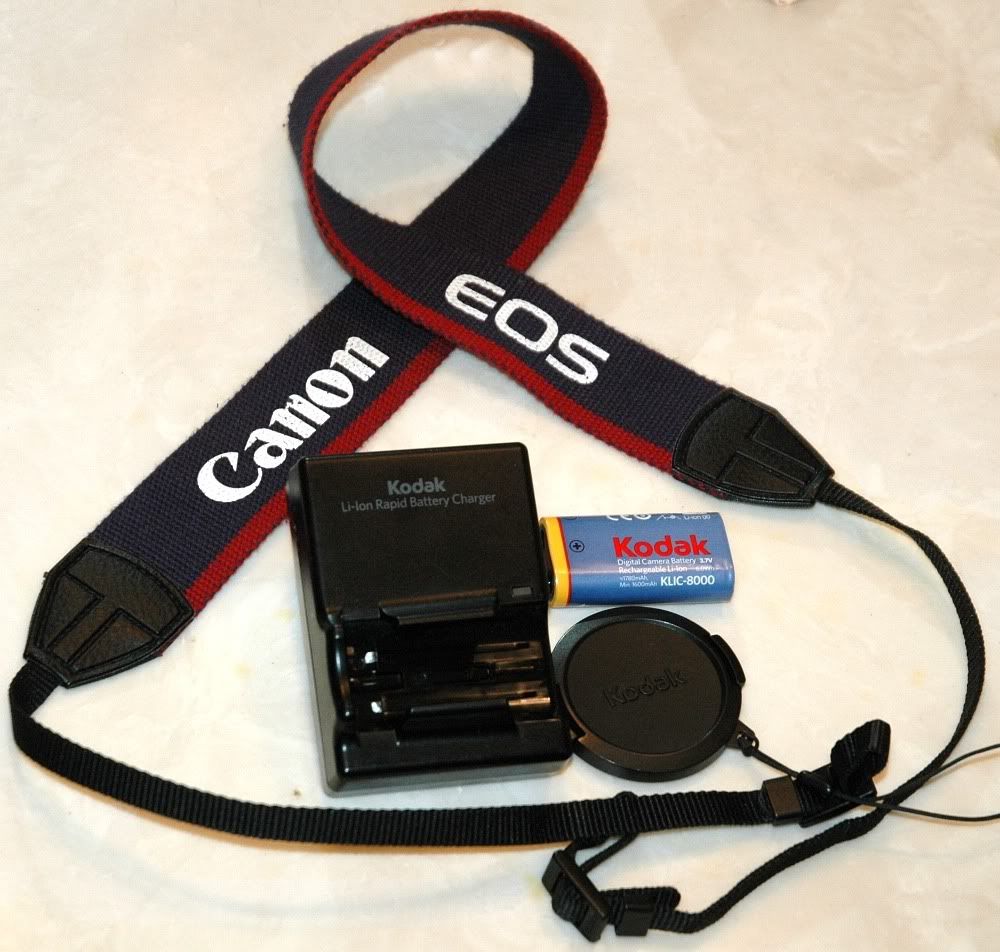 Kodak KLIC-8000 rechargeable battery
Kodak K8500 Rapid Battery Charger
Original Kodak lens cap with retention strap
Canon EOS carry strap

The battery and charger didn't come with the camera. At Amazon they are a $69 separate purchase. It is amazing how much longer this battery lasts than AA batteries. Yes it can take AAs but they go pretty quick. This battery survives a whole birthday party with my Darling Wife taking pictures (hundreds of shots) then you recharge it instead of throwing it away. Kodak should be ashamed they did not include this battery with the camera, but I am including it for you.
The carry strap is (obviously) not the original Kodak strap. The original strap was a 1/2" strip of hard nylon with a chintzy plastic slider. This strap is more than 3x as wide as the one Kodak sent with the camera, and the fabric is soft. Sling this around your neck/shoulder and forget it's there until you want to take a picture. This is better.
The lens cap snaps into the front of the lens and automagically removes itself when you turn on the camera. It does not get lost because it has the retention strap. This is brilliant.
The
User Guide
and
Easyshare
software are available online
-free-
from Kodak.
The data plate is on the bottom